Full Service Condominium Management
Berkshaw Condominium Management Corp. is an established company that provides high-level expertise in condominium management to the Alberta market.
We are a family owned and operated organization that provides consulting services to the Board of Directors and Owners.  We are responsible for the management, maintenance and repairs of our client's communities.  Our team will ensure that all systems and processes are running efficiently with a huge emphasis on communication and customer care. We supervise staff, facilitate project management functions, perform bookkeeping tasks using state of the art management software and ensure that condo fees are collected in a timely fashion.
Our mission at Berkshaw Condominium Management Corp., is to partner with our clients and be a valued resource to each owner.  We commit to our clients success and provide exceptional service by building trust, credibility and rapport with our clients both internally and externally.  While always abiding by the ethical and professional standards governed by the Condominium Property and Real Estate Acts.  We will always put our clients needs first and respond to their concerns in a timely and courteous manner, guiding them to solutions.
Trust – We are here to assist every client that needs us.  We are a resource that provides information directly to our clients to provide long-term solutions.
Integrity – We will always maintain honesty and transparency while upholding the highest ethical standard and maintaining strong morals, being virtuous and fair.
Commitment – Dedicated to the success of our clients by working collaboratively, building strong respectful relationships, being the expert in our field, and work to make a positive difference in the lives of our clients.
Respect – We respect differences in others, and provide a safe, supportive environment in which all individuals and team members are valued, and encouraged to engage in open two-way communication. We listen to, and respect the ideas and opinions of others.
Expertise – We are committed to continuous improvement by constantly maintaining high quality training and educating our team on exceptional customer care, legislative changes, as well as the latest trends.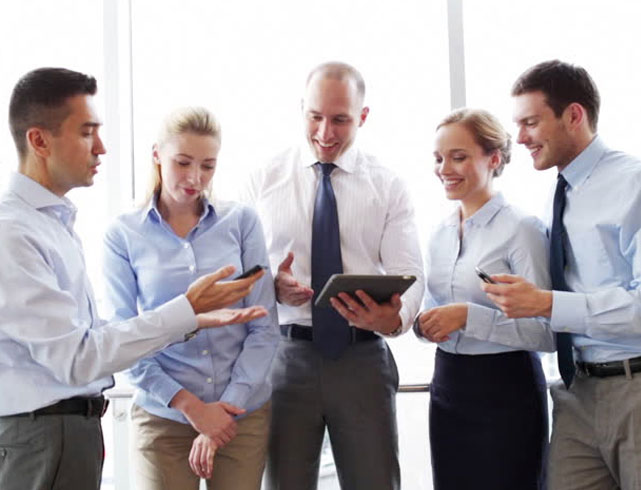 Low-High Rise Condominiums

Townhouse Condominiums

Semi-Attached Condominiums

Detached Condominiums

Commercial Condominiums

Industrial Condominiums

H.O.A
Full Service Condominium Management Services Include:
Vendor Management Services

Access to Property Maintenance Division

Regularly Scheduled Property Inspections

Bylaw Consultation and Updates

Complete Financial Services

Reserve Fund Expenditures and Investment Consultation

SAS Project Management Software

Condominium Fee Collection Services

Insurance and Claims Consultation

Integrated Management Software