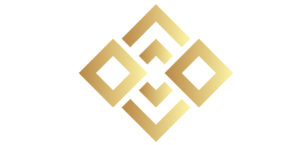 Berkshaw condo management is an established company that provides high-level expertise in condo management within the city of Calgary. We treat each of our client's buildings as if it were our own, and we promise to stand beside the Board and residents to create a thriving environment for everyone to flourish in.
We are a family owned and operated organization that provides consulting services to the board of directors and owners of condo buildings. Berkshaw Condominium Management Corp. is responsible for assisting our clients with building management, maintenance, repairs, and emergencies.
Our management team is committed to learn about your community and its unique needs to ensure all systems are running efficiently 24 hours a day, 7 days a week. The management team will integrate our knowledge and expertise with board members to assist them in choosing services that best fit the goals of their building. We supervise staff/contractors, facilitate project management, preform bookkeeping functions using state of the art management software and ensure all fees are collected in a timely manner.
Berkshaw follows a specific project management processes that help implement and manage the tasks associated with your needs, we are a go to resource for your community and will always go that extra mile to ensure satisfaction with each client. We promise to build trust, credibility and rapport with your board and residents, we care about our clients and their success as owners.
Our team is equipped with industry leaders who possess over 20 years experience within the property management and real estate industries of Calgary. We have assisted hundreds of families over the years in management, acquiring and selling homes, while leaving each client satisfied and equipped with the tools required to handle their new venture, whatever it may be.
Here is a sample of what Berkshaw can do for your Calgary condo building
Regular board meetings
Annual general meetings
Assist with logging and managing meeting minutes
Organize all corporation documents
After hour emergency response 24/7
Obtain quotes and outsource work related to all common areas
Financial reports, budget planning and corporate reporting
Double check every transaction to ensure you are always on budget
Serve as a Board advisor
Provide guidance with Reserve Fund Studies and will attend related meetings
Act as a liaison between Board and individual owners
Prepare legal and financial documents
Maintain accounting records and provide monthly financial reports
Monthly site visits to check for any maintenance concerns
Collect and deposit condo fees into the Condo Corporation's bank account
Negotiate comprehensive insurance
Develop corporations proposed annual budget
Assist with By-law revisions and amendments
Manage New Owner Booklet, Safety Manuals, and Board Policy Book
Hold educational seminars for Boards on topical condo issues
Monthly updates and reports including financial, maintenance, and projects
Berkshaw Condominium Management Corp. is excited to develop new and lasting relationships with existing and prospective clients.
Contact us today at info@berkshaw.com